The British Grand Prix was the eighth round of the Random Forum Championship Game Season 1.
Free PracticeEdit
QualifyingEdit
Classification
Edit
FP1 Results (Dry)Edit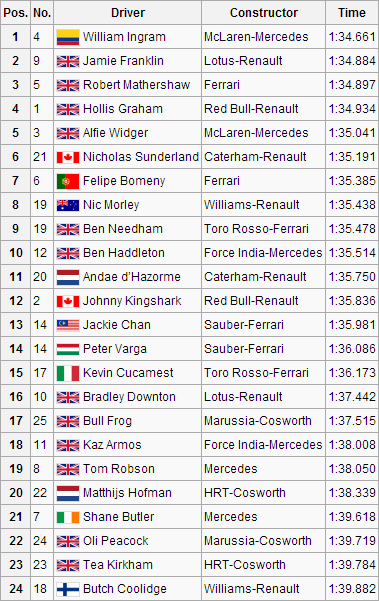 FP2 Results (Dry)Edit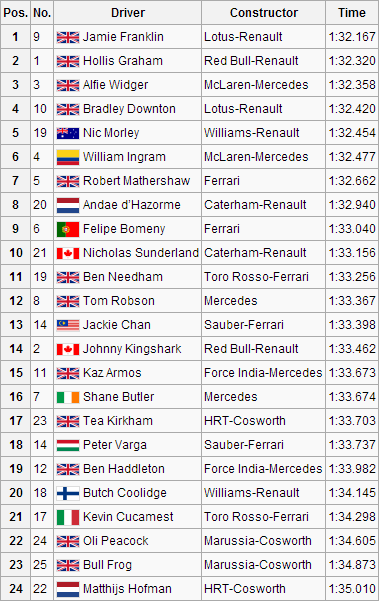 Qualifying (Wet)Edit
Race Result (Wet)Edit
Championship standings after the race
Edit
Ad blocker interference detected!
Wikia is a free-to-use site that makes money from advertising. We have a modified experience for viewers using ad blockers

Wikia is not accessible if you've made further modifications. Remove the custom ad blocker rule(s) and the page will load as expected.